10 Basic Clothing Tips and Tricks Every Girl Should Know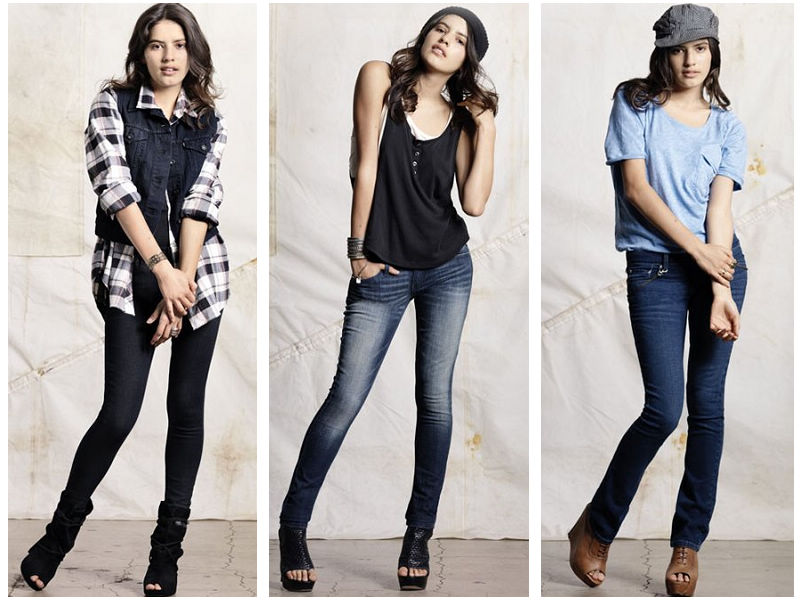 Another year, another set of fashion trends inspiring us to revamp and upgrade our wardrobe.
Kdrama and kpop are all the rage these days so it's not a surprise to see that this year's clothing trends are highly influenced by kpop culture—gingham fabric, ruffled sleeves, and candy stripes/prints.
They look really cute, but, like any other trend, do they look good on you?
People will tell you to stop following fashion trends, but I beg to disagree. Everyone should be free to wear whatever he or she want. If you want to follow the current fashion trends, go for it!
You only need a few tips and tricks to live by to avoid bad fashion decisions.
 Know your body shape
It took me a long time to find out what works for me simply because I didn't spend time to find out what my body shape is. To pick clothes that look flattering on you, you have to know and embrace your body shape.
Show your best features
When fashion experts suggested that girls should show some skin, it doesn't mean you have to don on a really short skirt or a super sheer top.
Aside from knowing your body shape, it's also important to know what your best physical feature is and which part of your body you find the least attractive. The more you get to know your body, the more you can exude style and provide comfort to yourself.
Pick clothes that show your best features. For example, high-waist bottoms help hide tummy fat, off-shoulder tops hide flabby arms and show the neck and the collarbones, shorts make short girls look taller and high-neck halter tops are great for flat-chested girls because they enhance breast size.
Splurge on basics
Every girl should own the following basic fashion items: a white shirt, a black tank top, a black, white, or any neutral-colored cardigan, a pair of jeans, black pants, black shoes or heels, and jewelry that works with any outfit.
Basics are mixed with all your other clothing pieces so make sure to invest in good, high-quality basics so it can last you a really long time!
Pair plains with patterns, pair loose with tight
If you're struggling on how to match your clothes, then the easiest trick to follow for one awesome OOTD is to match opposites. Pair plains with printed clothing items and pair loose with tight.
Find what works on you and stick with it
Don't be afraid to experiment. You might commit a few fashion mistakes but that's okay!
After a few years of experimenting, you'll find out what works for you. In one look, you'll know which type of neckline enhances your torso, what jeans or pants look great on you and the colors that look great with your skin tone.
Invest in high-quality and comfortable underwear
Your most important purchase should be high-quality and comfortable underwear. With so many choices, you can pick one that fits right, feels right and looks great on you.
Always put comfort first. Wearing the wrong underwear will ruin your outfit and your mood. Looking chic but restless? That's a recipe for a bad day.
Accessorize
Instantly upgrade your look using accessories. You don't need a lot. Just a few pieces that can work with a lot of outfits.
Scarves, sunglasses, a cute watch and a gold or silver necklace are great accessories that can amp up your look!
If you feel uncomfortable, you probably look uncomfortable
Going with current trends is good, but if you feel self-conscious while wearing it, don't push yourself.
Whenever you purchase new clothes, make sure to fit it as if you're wearing it for the day. Wear the right underwear and pair it with the right shoes. If it looks cute but you don't feel like wearing it, don't buy it. And don't pretend it fits! As I've said, comfort before style.
Fitting rooms exist for that purpose. When shopping, spend time in the fitting room to check yourself out.
I prefer malls with spacious fitting rooms and large mirrors like the ones at Ororama Supercenter.
They're extremely helpful when I'm trying to decide my purchase!
Little black dress
Every girl should own one go-to little black dress. It's perfect for any occasion and any event. Black is a classic, versatile and sophisticated color
You can never go wrong with a little black dress because it looks good on everyone and it never goes out of style.
Confidence
Whether you are wearing sweats or a sexy dress, nothing beats confidence. It's important to feel confident in what you wear. Trends come and go, but confidence is timeless. Make sure you go out with confidence from head to toe!
Check out Ororama Supercenter on your next shopping spree. They have everything you need for your wardrobe upgrade—a wide selection of trendy clothes, shoes, accessories and more!