10 Ways to Make Grocery Shopping Enjoyable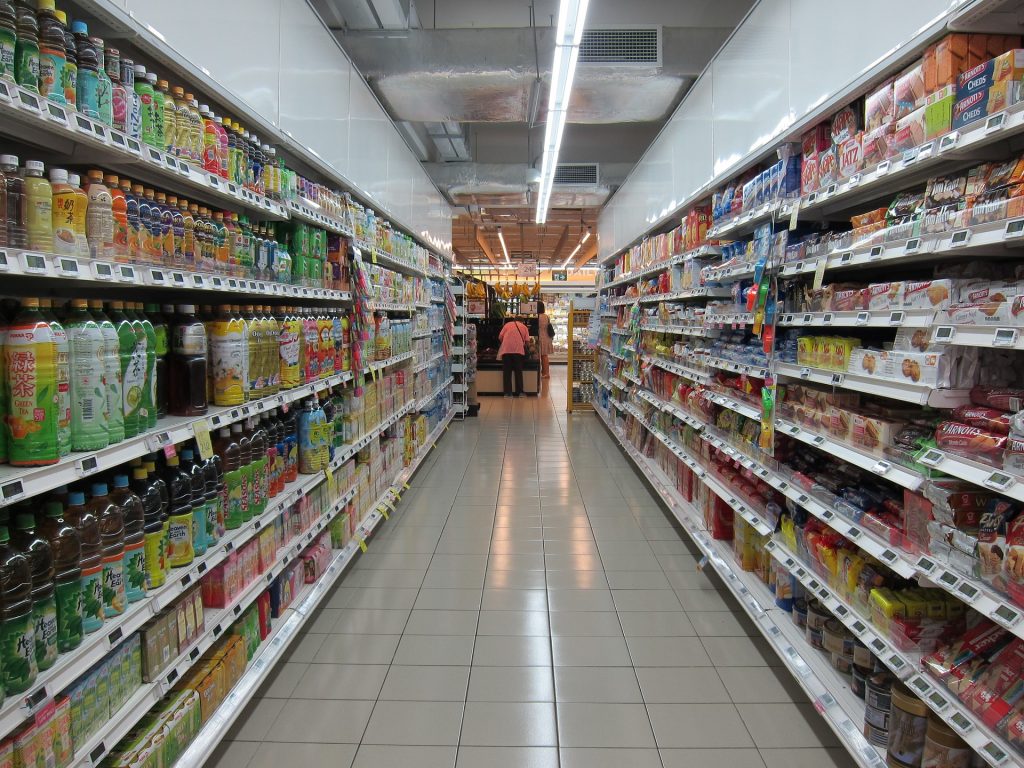 Shopping can be exhausting especially if it is your least favorite thing to do. It is frustrating if you have to deal with sluggish traffic, long checkout lines, heavy carts, and noisy kids. Although some may opt for online grocery shopping to avoid these hassles, there is nothing more rewarding and satisfying than to accomplish your list in a real world, brick-and-mortar grocery store. If ever you find grocery shopping to be a pain in the neck, just remember all the advantages you can get from it—the ability to physically examine the products, exercise, and meet people. To lighten up the burden of grocery shopping, here are ten ways you can learn to make it more enjoyable:
Look for promos and discounts online
Your favorite grocery store may have a website where all the promos and discounts are posted. Collecting those discount codes you found online is a fun way to reduce your grocery expenses. Some people may find browsing discounts an additional hassle but the advantage of saving up is undeniable. Promos are also fun when your go-to grocery store decides to do giveaways or a buy-one-get-one-free promo in your favorite section. This can add more items to your cart, letting you have more for your next week's meal plans.
Make a list
A list will make you more organized and having one before you go shopping can help you keep track the things you need to buy. With all the healthy and delicious products you can see around, grocery shopping can be overwhelming. More often than not, you'll end up grabbing items you think you need, ruining your expected budget. When grocery shopping, always come prepared with a list; there is nothing more satisfying in grocery shopping than avoiding distractions and completing your shopping list.
Fill your stomach before grocery shopping
Doing grocery shopping while hungry can leave you penniless. Some researchers opine that grocery shopping while hungry is not a good idea. Hungry people who go to grocery stores tend to see every food product as a gastronomically appealing one. Filling your stomach lets you resist the urge to eat out and focus only on your shopping list, avoiding unnecessary and unhealthy foods.
Use recyclable bags
It is more convenient to take recyclable bags with you to the grocery store. The world has enough garbage already; having a cleaner environment should be your main concern. Not using the store's plastic bags lets you help the environment in your own little way. Next time you visit the grocery store, you can ask the checkout lady to pack your grocery items with your recyclable bag instead of a plastic one.
Return your shopping cart
What you do with your shopping cart after you use it may leave an impression about you. Returning the shopping carts you used can be a hassle. However, by returning your shopping carts, you do yourself a favor—you get to exercise your body and/or (if you're with your family) you can bond with the kids by doing a mini cart game.
Organize your items with baskets in your cart
Organizing your grocery items with baskets in your cart can help you sort out the things you need: ingredients for your next meals, kitchenware, and other household items. Imagine the convenience it gives when you are shopping for your mother's birthday and for your weekly consumption. You won't have to worry about your items getting mixed up with the other items in another bag.
Accept free samples
Free samples can be found anywhere in a shopping mall especially when the holidays are just around the corner. Some people usually ignore these kind-hearted, smiling freebie-givers when they are in a hurry or they carry a lot of heavy grocery bags or they just don't want to try one. When you happen to see a free-taste booth (Ororama and other local malls typically have a one to three of these at any given time), go for it and let your family try it too. There's no harm in trying these free samples—who knows, you might find the product to your liking!
Enjoy music while grocery shopping
Do you believe music is food for the soul? Whether you believe that it is or not, music does actually ease your mind. Make your grocery shopping a comfortable errand by listening to music in your phone or the grocery mall's upbeat or relaxing songs. Pushing carts will never be the same when accompanied by great music.
Be friends with the grocery's employees
Although you cannot befriend them all, you can still try to make friends with the guard or with the packer or the checkout girl. It is a heartwarming feeling when you can have someone with whom you can share your week's summary or your excitement with the mall's upcoming anniversary sale. A simple nod or a genuine smile can make you forget anything bad you encountered this week.
Treat yourself with something yummy
May it be a candy or a chocolate bar, it is okay to have some for yourself. Grocery shopping can be a headache at times. After completing your list, why not buy yourself with your favorite snack? You will forget how exhausted you were and you'll leave the mall with a smile on your face.