Ororama Summer Fashion Trends 2017 – The Hottest Stuff for CDO's Fashionista
Hi Kagay-anons! Can you feel it? It's already getting hotter here in Cagayan de Oro City. A clear indication that summer is finally here.
And while plenty of us Kagay-anons are so excited planning out our summer escapades, let's also not forget to keep our closet updated and our OOTD trendy. Make sure to stay on point and fashionable by always checking the latest fashion trends this season.
Check out these top summer fashion trends for this season, presented by Ororama:
Athleisure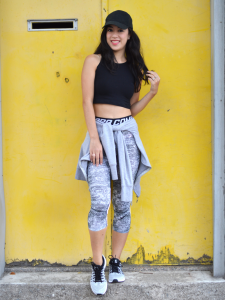 Both females and males are now ditching the "fab but stiff" clothing with comfortable and yet fashionable getup, and one example of that is athleisure. And while this comfy trend has been going around for some time now, more and more people are following this style. Bomber jackets, sneakers, and jeggings—the perfect combo for a comfortable traveling.
Robes
The popularity of robes and kimonos are undeniably unstoppable. Since they easily make any outfit rock, girls are adding more and more of them in their closet. Whether it's printed, floral, or a one-color kimono, robes are just the best thing for a fashionable getup. And! This summer, robes can also be the ideal beach cover-up!
Pajama Tops
While many of us may be hesitant to try this fashion trend (it's generally for confident fashionistas), a lot of celebrities and fashion icons have been seen flaunting them. Pajama tops are just so comfortable to wear, and wearing them makes it easier for you to create a bold and fashionable Outfit of the Day.
Velvet
Velvet can be considered as the new denim. It is absolutely versatile and you can wear it as a top, a slip dress, a skirt, a jacket, or anything that you want it to be. Velvet is certainly one of the sassiest materials to use for clothing; you can almost feel you're royalty!
80s Revival
2017 is the new 80s. Have you felt it too? Fashion designers have definitely revived the 80s fashion what with all the neon dresses, bold shoulders, and punk fashion getting popularity again among fashionistas.
Slip Dresses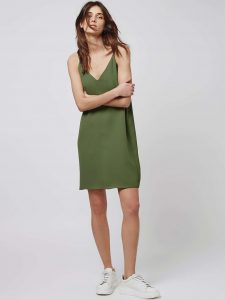 Slip dresses are another popular fashion trend for summer. They've already been popular during the 90s and just like the 80s fashion revival, they are all making a comeback. Slip dresses are hot because they can be worn as a casual getup or even at parties. When it comes to choosing a slip dress, make sure that it is flattering your body.
You can wear slip dresses as it is or layer it with a dress or shirt that you are wearing, whichever you prefer.
High-Waisted Swimsuits
And for the perfect beach ensemble this hot season, you can never go wrong with high-waisted swimsuits. Thanks to Taylor Swift, high-waisted swimsuits are back in the fashion game and are getting all the attention across the globe. They don't just provide you with a great amount of coverage, they also highlight your curves without baring your midriff.
If you haven't picked your beachwear yet, consider a high-waisted swimsuit. It also emphasizes your curves and makes your legs appear longer. A high-waisted swimsuit is perfect for all sizes.
Shoulder-Baring Pieces
Summer is the perfect time to flaunt your sexy clavicle by wearing off-shoulder pieces. If you haven't picked the perfect off-shoulder top or dress this summer, here's a piece of advice that we have for you: GO UNCONVENTIONAL! Consider wearing something with bold patterns or anything that can easily make you standout in a crowd.
Military Jackets
Yes, it's summer; you don't need to wear a jacket especially if you are heading to the beach to unwind and escape the heat of the sun but for social functions that you will attend this season, a military jacket is just the best piece to pair with any outfit that you will wear.
Popularized by the late Pop icon Michael Jackson, glammed military jackets have managed to enter the fashion runway. From Beyoncé to Alexa Chung, slaying the OOTD game is a piece of cake.
Maxi Dresses
Maxi dresses are undeniably summer fashion staples. You just can't leave them behind when you embark on your summer adventure this year. They are flowy, sleek, and give an additional feminine touch to your ensemble. You can go with short maxi dresses or with long ones. Choose whatever you want; you'll still look great with a maxi dress during the season.
What are you waiting for, Kagay-anon fashionistas? Shop at Ororama now for your summer fashion needs. Have a great shopping and enjoy the summer season.
We invite you to like us on Facebook or follow us on Instagram to get the latest updates on your newsfeed.