Ororama: The Go-To Place for Shopping
More than 40 years ago, Ororama was already drawing in crowds of shoppers. Back in the 1980s, when Kagay-anons knew only one place when they needed to buy something—whether it was for school, for the home, or for personal needs—Ororama was the shopping destination on top of everyone's list. Fast forward to 48 years later and the superstore continues to bring in thousandsof customers day after day.
What makes Ororama different? The answers are quite simple.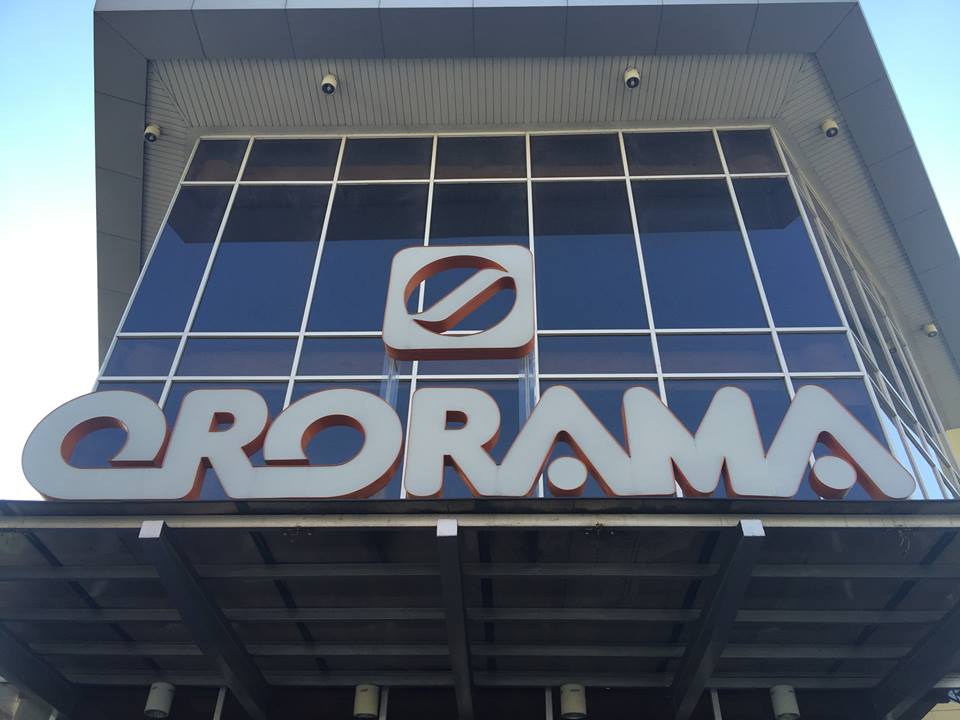 Ororama Super Center offers high-quality products at affordable rates. One of Ororama's principles is to provide atotal lower price shopping experience to everyone who walks through its doors. And this has made all the difference for a lot of people.
When someone needs to buy something, especially hard-to-find items, the best suggestion is always to Go to Ororama and I'm sure you'll find that item there. And it comes with an affordable price! So apart from the total lower price, it also offers a wide variety of high-quality world class items. No wonder a lot of people don't mind doing all their shopping at Ororama!
But then comes the question, How does Ororama take care of its customers now that major malls have established their presence in the city?
Well, it does what every shopper would want from a lifetime partner: Ororama takes care of it shoppers by continuously making them feel special.
How Ororama Takes Care of Its Customers
Ororama knows how to make its customers feel special: by giving them treats and rewards from time-to-time. It regularly holds special promotional events like raffle draws that give shoppers the chance to bring home loads of grocery bags, gadgets, school and office supplies,household items, and even a multicab!
Likewise, Ororama organizes regular activities for the family. A perfect example of this is the annual Runfor Rewards, a fun run for the family where each participant gets to bring home grocery bags and other freebies. There are no pre-requisites or raffle draws for the grocery bags. All that shoppers need to do is register for the fun run, show up on race day, and then run the race. One does not even have to win to get the groceries. The bags are handed out at the turning point and the finish line of the race. Families get to enjoy a healthy activity and take home bags of groceries!
Ororama also likes pampering its loyal shoppers. So it comes up with several Rewards Club events every year. One such event is happening this Saturday, July 29. The Ororama Rewards Day is intended for all Rewards Club members. It gives loyal shoppers the opportunity to purchase high-quality products at total lower prices.
Ororama Rewards Day
On Saturday, July 29, Ororama invites all Rewards Club members to its Rewards Day. Members can shop from 10am to 12nn and from 2pm to 4pm and enjoy treats prepared exclusively for them. Aside from total lower price shopping, they will also get freebies and giveaways.
Rewards Club members who shop during the above mentioned hours will have the privilege of buying selected department store items for only 48 points. So even if a member has only 50 or 100 points, he or she can already go shopping!
In addition to this, Ororama is also giving away 50% discounts on several department store items. That's a whole lot of savings any shopper would love to avail of!
For those who are not yet Rewards Club members, Ororama will be giving out FREE memberships on July 29. No registration fees or requirements needed. Simply go to Ororama and fill up an application form. The first 100 to sign up will bring home free giveaways.
Also, the first 100 shoppers will receive freebies from Ororama.
So whether you are a Rewards Club member or not, this Saturday is going to be an exciting shopping adventure for you. Affordable prices and fun shopping, all prepared for you. That is how Ororama takes care of its customers!
Ororama may not be as big as the major malls in the city, but it has everything shoppers want. And thisincludes special treats and rewards for its most loyal customers. So every time you shop at Ororama, you're not only guaranteed to get a total lower price experience, you're also sure to receive good service and the best shopping care!