Summer Fashion Trends – Top Outfits to Keep You Fashionable This Hot Season
Summer is just around the corner, and of course, we can't help but feel excited. Summer in the Philippines has always been considered as the most ideal time to travel and relax.
As we battle the summer heat, it is still a top priority to look fabulous and fashionable. It won't just make you feel good and trendy, it can even make summer more exciting! Whether you and your friends or family are planning to retreat to the beach, or explore local destinations around the country, it is always a must that you stay on top with your outfits.
Now, since we have still several weeks before summer, let's prepare your closet for the hot season. Are you ready? Here are the top five summer fashion trends for this year!
Halter Tops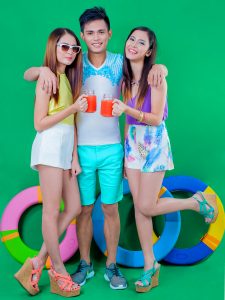 Move over, crop top! Say hello to the latest trend this summer 2017—and that's none other than halter tops. Yes, that's right. Halter tops are so back in the fashion arena, and they'll absolutely let your sun-kissed shoulders glow this summer. Since the 90s, the halter hasn't been put in the spotlight aside from its halter bikini form, but as Harper's Bazaar wrote on their website, the halter is certainly returning as a new fad that we will love.
Among the best halter styles that you should try is the tie-neck tops. Everyone's raving about it!
Romper or Jumpsuit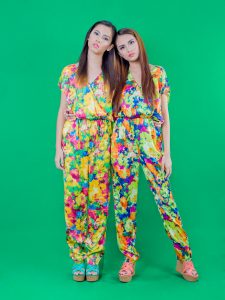 Rompers or jumpsuits are the ideal one-piece outfit this summer. Whatever event you are attending, whether it's a pool party or a get-together at the beach, this getup will never let you down. You'll look sassy and sexy. Rompers are also perfect for travel.
One of the reasons why rompers are ideal during summer is that they are extremely comfortable. They are typical made loose, so there's nothing for you to worry about sweating on a hot summer day. And not just that, they are make all body types look flattering.
Rompers are also the perfect outfit for girls who hate spending time picking out a top and a bottom; it is definitely the best summer one-stop outfit!
High Waisted Swimmer
Halter tops aren't just the only retro fad that are back in town for the summer season. High-waisted bikinis are also back in the game! Our generation can probably remember high-waisted bikinis from the movie The Notebook. That swimsuit Rachel McAdams wore is such a sight! And of course, Taylor Swift can also be considered as a major influencer why the retro swimwear is back. Tay-tay was spotted several times wearing high waisted bikinis.
The reason why high waisted bikinis are such a trend among women because they make all body sizes flattering. Not to mention that this vintage-inspired swimwear provides us with the most coverage on a sunny day.
If you are planning to go on a beach adventure this summer, consider wearing a high waisted bikini instead of the usual two-piece.
Kimono Jackets
Kimono jackets, especially those made from sheer fabric and with printed designs, are the current summer trend not just in the country but across the globe. The reason why colorful jackets are such a hit is that they easily make a plain skirt and tank combo more interesting. Additionally, kimono jackets can be easily paired to different kinds of outfit. They can even be used as a classy bathing suit cover-up!
Maxi Skirts and Dresses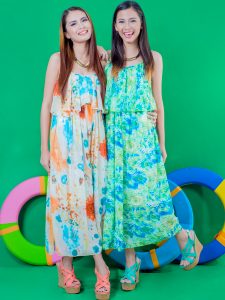 Maxi skirts and dresses are both clothing staple for girls. Moreover, they are also perfect for your summer travels. Among the many things that make maxi dresses the ideal summer wear is that they are extremely comfortable to wear. They not tight-fitting and you can wear them whatever the occasion is. Maxi skirts are the perfect pair for crop tops. If you've a preference for the boho-chic fashion style, then you will know how amazing maxi skirts are for attending fun events, like a music festival, perhaps. Maxi skirts are also ideal for traveling, especially in sunny or tropical places.
They are also easy to style.
Get Your Summer Fashion Trends at Ororama Now!
For all your fashion needs, there's no place to go other than Ororama Supercenter. They offer wide variety of trendy dresses, tops, skirts, and jeans at an affordable price. So, girls, make sure to head now to the nearest Ororoma Shopping Center and get these top five summer fashion fads that we have listed above.
Enjoy your summer vacation mga Kagay-anons! Don't forget to like us on Facebook and follow us on Instagram for updates on your newsfeed.