Top 5 Reasons to Shop at Ororama Supercenter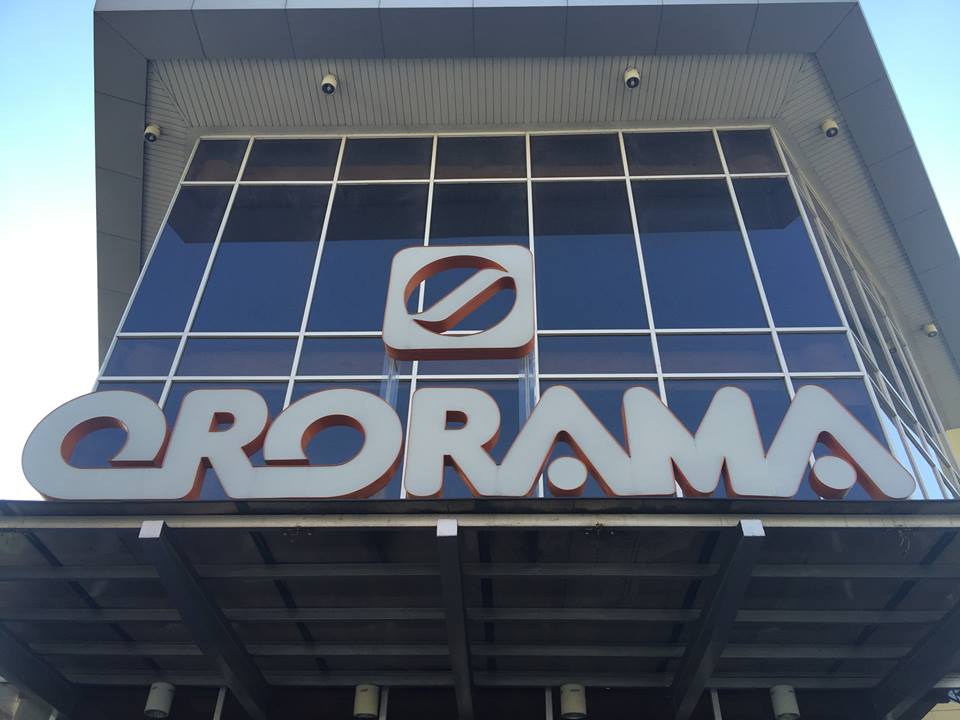 Why the Ororama Chain of Stores is Still a Popular Shopping Destination for Many Kagay-anons
Ororama is one of the oldest shopping centers in Cagayan de Oro. It has existed long before the city ever had shopping malls and 24-hour convenience stores. If you've lived in the city long enough, then you may have found yourself in one of their store chains at one point or another, searching for some items that you couldn't find anywhere else.
Over the decades, as the city started to grow and malls and bigger shopping centers began popping up, Ororama continued to thrive and survive even with tough competition. What makes Ororama so unique that it has maintained a strong following and loyal consumer-base that refuses to shop anywhere else?
Here are the top five reasons why it is great to shop at Ororama Supercenter. You may also consider these five reasons as the long kept secrets of Ororama's success over the years.
Why You Should Shop at Ororama Supercenter
The store carries virtually everything a typical consumer might need or want.
When you're trying to find something, whether it's a specific type of notebook, bag, or any other item, and you ask a friend or a colleague about it, what's the most common answer that you get? It's most likely, "try mo sa Ororama." There is a reason for this.
Over the years, Ororama has developed a reputation for having virtually everything any consumer might need or want on stock, even the niche items that aren't regularly found on someone's shopping list.
From brass knuckles to that weird "fidget spinner" that everyone seems to be playing nowadays, you can actually find anything and everything you want or need at Ororama. Even back in the 80s, when not a lot of stores in Cagayan de Oro were selling them, Ororama sold original Sanrio items like Hello Kitty, Little Twin Stars, and My Melody.
This is proof that over the years, Ororama has always had its customers' satisfaction in mind.
All the items you need at very reasonable prices.
Value is the first thing that any patron, shopper, and customer looks for when buying items. Whether you are aware of it or not, every time you assess a product or an item for the first time, checking its price tag and deciding whether you should buy it or not, what's really going on inside your head is you're trying your best to figure out the value of that particular item and whether it's worth the price or not.
The best thing about the prices of most of the items and products available at Ororama is that you don't feel like you're getting the short end of the stick. If you actually compare prices, you will see that Ororama really has some of the lowest prices compared to any other store in the city.
Easily accessible to all shoppers in and around the city.
Wherever you may be in the city, there is basically an Ororama store that's relatively near you. The Ororama chain of stores has two branches in strategic locations; the Ororama Supercenter is located in Cogon; the other, a newly renovated one, is in Carmen.
So no matter where you are coming, there is an Ororama superstore near you that is ready to provide for your basic needs at very reasonable prices.
There is camaraderie among shoppers and the store's employees.
You don't become one of the most popular and well-liked establishments in the city without providing patrons with quality service and the respect they deserve, especially when you factor in the fierce competition brought about by the newer and bigger shopping malls in the city.
When you shop at Ororama, even for the first time, you immediately feel welcomed and at home. When you can't find an item you need, the attendants are more than willing and eager to help you out, which is definitely important for customers spending their hard-earned money.
Special sales, inclusive promos, and wholesome family activities.
If you're the type of shopper who loves buying items on sale, someone who likes to take advantage of promos, or enjoys participating in wholesome activities for the entire family (like a fun run), then there's really no reason for you not to shop at Ororama Supercenter.
What are you waiting for? Shop till you drop at Ororama now! Be part of our Ororama rewards club to avail of discounts and points when you shop at any of our branches.
Like us on Facebook and follow us on Instagram for more updates on your newsfeed.