Unique graduation gift ideas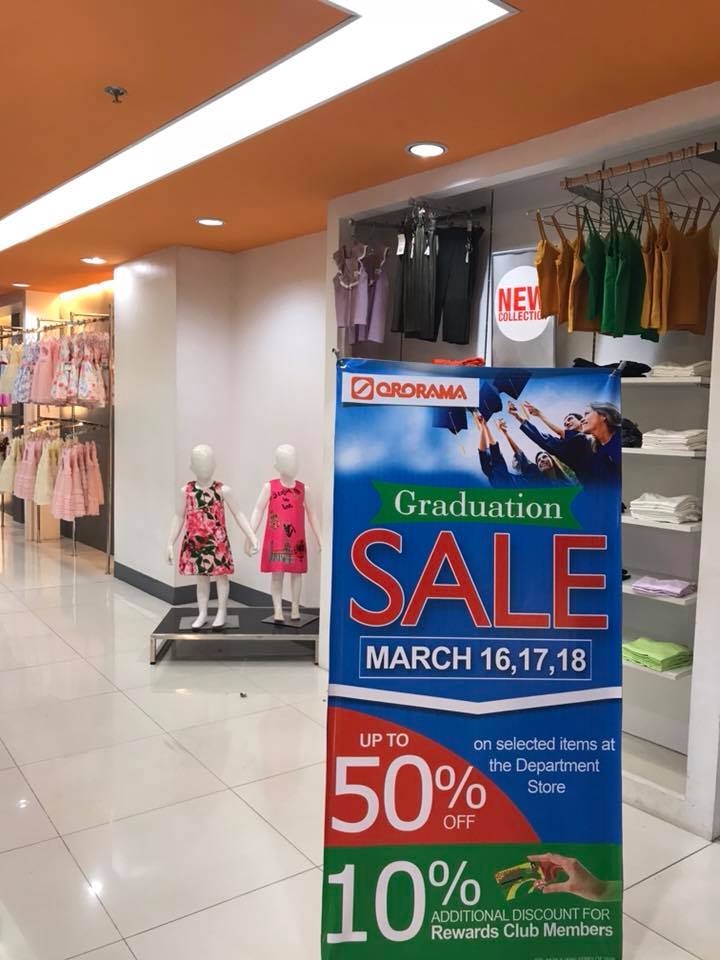 It's that time of the year again when senior students scramble to hurriedly comply with all the necessary requirements, teachers try to pass as many students as possible, and Sir Edward Elgar's Pomp and Circumstance March No. 1's Trio section blares out from school gymnasiums throughout the city. Yes, it's graduation season, a rite of passage to mark the transition from being young student to independent adult. Though becoming a hundred percent independent right after graduation day is a laborious feat, it is still a day worth celebrating nonetheless.
The celebration after the ceremony is as much for the parent/guardian's benefit as much as it is for the graduate. It's a way to say goodbye to hellish professors, notoriously difficult projects and extremely awfully school fees once and for all. Nothing says "job well done," though like a well-thought-out gift. A lot of people would consider the post-grad party already a gift in and of itself, but if one were to think up of something else to celebrate this milestone, here are some ideas that might help:
Personalized graduation photo collage
One of the best ways to ensure you are giving a unique gift is to make it personalized. A graduation photo collage is just one example of an easy, but meaningful personalized gift that one can give to a graduate. One idea is to cut out three-dimensional letters from cardboard, either spelling out "congratulations" or the graduate's name.
If you were the parent or guardian, you could put in pictures of other milestones during the graduate's lifetime, like lower education graduation ceremonies, or birthdays, or even some competitions he or she competed in before. And if one were a friend, photos of some classes and projects or some outings together would complement the collage. Set all the photos to be in monochrome, stick them on the letters, and you have a gift worth sticking on the bedroom wall.
Creative money-themed gifts
Now here is an idea that many fresh graduates would love. One of the things students of that age frequently comment and moan about, is that they can't wait to get a job so that they'll be earning money. It makes sense because a lot of people that are only a couple of years older than them are already employed and enjoying the fruits of their labor by travelling, buying their own gadgets, or even investing in a vehicle or property.
So to be honest, what graduate would not want to receive money as a gift? There are also multiple creative and humorous ways to present them with the gift. An easy one would be a "Money wreath," which is simply a wreath composed of paper bills. Another would be to put a roll of currency in a tissue box, and on the outside it would say something along the lines of "Don't blow it all in one place." A definite favorite however would be a pizza box with money inside. When the box is opened, a note would be written on the bottom-side of the cover, saying "Man cannot live on pizza alone. Sometimes you'll need a little dough." Punny, but effective.
Wallet sized photo with message at the back
This one can go both ways, because as alluded to before, it wasn't only the graduates who had to struggle the past years. So how about giving some appreciation who actually had to pay for the education? A small wallet-sized photo of the graduate on a toga, with a short simple message on the back that gets across exactly how grateful the graduate is, is a great commemoration for the recipient of the gift, which can also be applied to a favorite teacher, or an indispensable friend. This can also be a gift for the graduate, basically as a reminder of how much he has already achieved, but also of how much he still needs to do as well.
Gifts are not only for the graduate
Although a lot of people just see it as a ceremony to say "congratulations" on finishing this part of life, the significance of graduation is actually more than that. It is no easy feat to finish any level of education, and that accomplishment will follow you for the rest of your life. Not only is it for the person graduating, but also for the people who were there, and were instrumental in him getting to that step in the first place.