What Outfits to Wear during the Rainy Season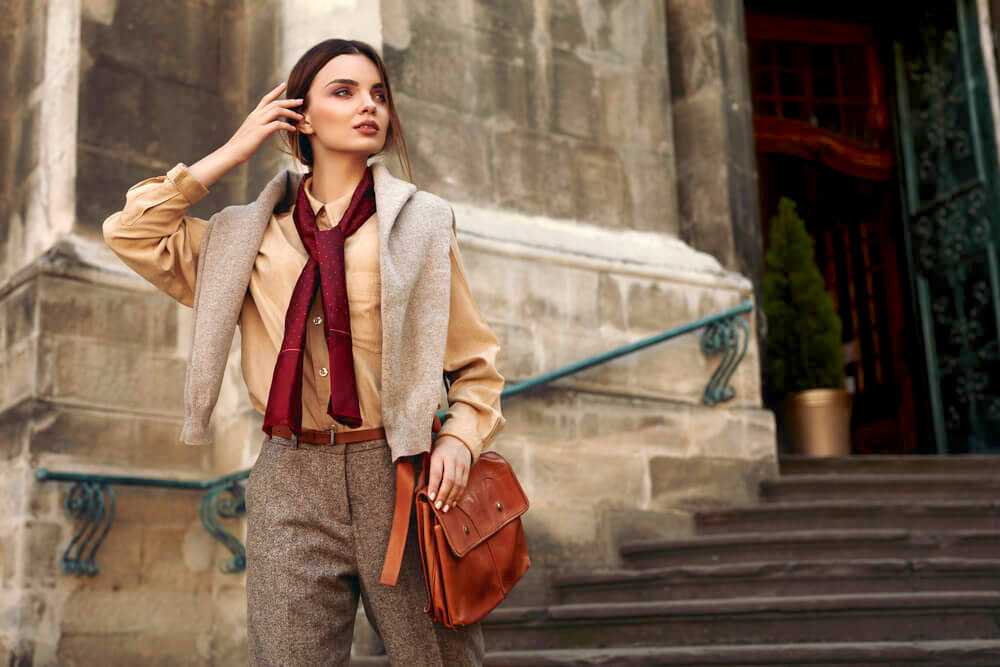 A lot of times, Filipinos joke about how the Philippines either has no rain at all, or way too much of it, depending on the time of year. Despite it being an exaggeration, it is based off of truth as our country only has two "seasons," if you will, namely wet or dry. And with it still being the middle of August, rainy days are here to stay for the time being. Rain isn't so bad though, as many people would attest to. Aside from the functional uses it has, like watering the plants and crops, nothing beats relaxing on your porch or balcony with a good book, and the rain softly pouring.
One thing you need to adjust during the rainy season, though, is what kind of outfits you wear. Since overcast days, and chilly, wet nights are to be expected at this time of year, if we still want to maintain a certain level of fashion, we need to dress accordingly; meaning we need to choose clothes that are both functional and stylish. There are many options available to use inthis regard, but the easiest place to get these kinds of clothes would be department stores and shopping malls, like Ororama. The reason for this is they are likely promoting clothes and apparel that are ideal for the rainy days, and nobody wants to miss out on a good deal.
But how do you know what kind of clothes to wear in the rainy season? Sure, we can just grab the nearest raincoat and don it whenever we head out, but we wouldn't look very nice, would we? Yes, functionality should trump fashion during these times, but what if there was a way for you to stay warm and dry, and yet still look great while doing so? Here are some things you can wear during the rainy days that are ideal both functionally and fashionably:
Trench coat and loafers
This is a basic style that is popular amongst those who work in the corporate world. Pair up some sturdy, dark colored loafers with light colored pants. You can choose whatever you want as a top, but add a trench coat on top of it all to stay dry, and chic on rainy commutes to the office.
Knee-high boots and dress
For the ladies, this is a great opportunity to bust out the leather. Black, knee-high boots are definitely in season, and pair it off a black satin dress. This is an outfit for most occasions, be it a Friday night out on the town, or a classy dinner date with a special someone. Cover it all up with a coat to protect yourself from the elements, and you're good to go. However, make sure to not leave the boots in the sun the day after, as this will heavily damage the leather, and may even cause it to crack or chip in some places.
Skirt and tights
This pair is definitely something that almost never goes out of fashion. A skirt and blouse look always does the job, and then pair it up with a black pair of leggings. If you're heading to work, make use of a pair of sturdy heel booties that are going to be both office, and rain-friendly.
Sneakers and black jeans
Whenever we head out in the rainy season, we try to gauge whether it is going to rain by checking out the clouds outside. More often than not, it will, so this pair isn't going to be all that used. However, on those days in the middle of rainy season when the sun is inexplicably shining, this is still a good pair. Sneakers are still okay if the rain starts to pick up a bit. They're also good footwear for those times when the clouds are starting to part, and you don't want to wear something that's too bulky. Pair it off with a pair of dark jeans, and you're good to go.
Skinny jeans and rubber boots
Rocking this classic rainy day wear will always be a good choice. A pair of skinny jeans and rubber rain boots can help you stay warm and dry, and when you match them with a brightly colored sweater, and maybe a scarf and colorful umbrella, it is arguably the epitome of casual rainy day fashion.