When in Cagayan de Oro Shop at Ororama
Five More Reasons to Shop at Any of the Ororama Chain of Stores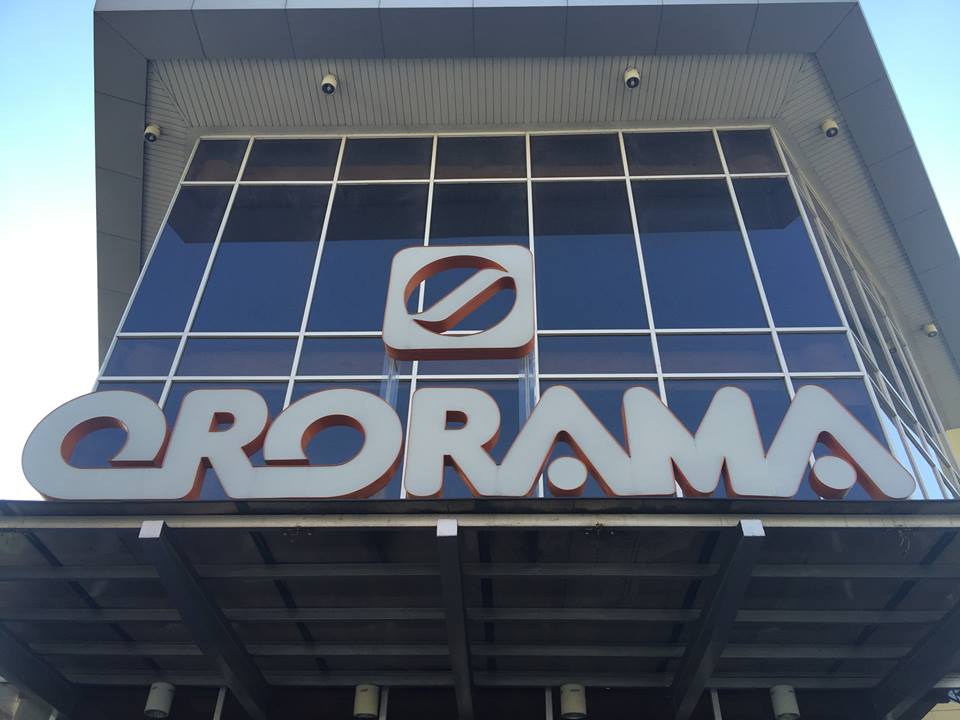 Ororama is a store brand that's well-known to every resident of Cagayan de Oro. For decades that name has earned the trust and loyalty of every shopper in town. You simply can't refer to yourself as a true-blue Kagay-anon without having been to any of the Ororama chain of stores.
For the longest time, before Kagay-anons even heard of shopping malls, Ororama has been the prime source of basic commodities. Almost every family in town probably bought their groceries at Ororama, fitted their homes with furniture from Ororama, and equipped their kids for school every year with notebooks, pencils, and other school supplies that was all bought at Ororama.
This is how the department store became so integral to the lives of every Kagay-anon back then. Today, with more than a handful of shopping centers and malls all over the city, Ororama may not be as prominent as it was before among the new CDO residents and out of town shoppers.
However, if you consider yourself a meticulous and wise shopper, then you'd better consider these reasons as to why you should shop at Ororama whenever you're in the city. Heed these points and you'll never have to worry about value shopping ever again.
5 Fundamental Reasons to Shop at Ororama
Get real value when shopping in bulk.
A lot of small business owners, especially those running a small grocery store or minimart in neighboring towns, often get their stocks and supplies from the city. And unbeknownst to a lot of shoppers, Ororama is actually an excellent source of products if you're going to buy in bulk to stock the shelves of your mini grocery.
Because of the reasonably priced goods, and the variety of available products, Ororama can be the perfect one-stop shop for any out of town entrepreneur looking for a cheap source of commodities.
Total Lower Price . . . It's more than just a slogan.
The Total Lower Price slogan is synonymous with the Ororama brand. But it's actually more than just a slogan; it's a promise to all shoppers. Over the years, that is what loyal patrons and regular shoppers have come to expect from Ororama.
So whatever you might need, whether it's groceries, RTW, or any household items, when you choose to buy them at Ororama, you are guaranteed to get the best quality product at total lower price.
The ultimate all-in-one store.
A lot of department stores and shopping centers probably say this, but Ororama is in fact the ultimate all-in-one store. Everything the average shopper could possibly need, all in one convenient location.
Over the decades, Ororama has developed a reputation of having everything a consumer might need, even the most obscure items.
Anyone who grew up in Cagayan de Oro and has shopped at Ororama with their parents on a regular basis knows that if you ever need anything you couldn't find in other stores, specific items for school projects or whatever, there's a good chance that Ororama probably has it in stock and at a reasonable price.
Convenient store locations on both sides of the Cagayan River.
A lot of shoppers choose their shopping destination based on location. The name of the game is convenience. And the last thing you want is to travel all the way to the other side of the city just to do your shopping.
If location is a concern for you, you won't have to worry when you choose Ororama as your shopping destination. If you're coming from the western part of the city, from the neighboring towns on the west side, Ororama has a newly renovated store conveniently located in Carmen.
On the other hand, if you're coming from the eastside of the city, Ororama's main branch is conveniently located in Cogon, smack dab in the heart of downtown CDO.
Grocery shopping at the break of dawn.
The regular business hours of the Ororama chain of stores is 8am to 9pm. However, the supermarket section at the Carmen branch actually opens at 5am. So if you're one who likes to wake up early and go grocery shopping for meats and other fresh goods, Ororama is the perfect shopping destination for you.
What are you waiting for? Check out the Ororama chain of stores located at Carmen and Cogon. Find everything you need, all at super low prices.
Like us on Facebook and follow us on Instagram for more updates on exclusive discounts and promos.